American Idol 2016 hopeful Gianna Isabella has music running through her veins, courtesy of her mom. Her mother is Brenda K. Starr, singer of the pop hit song "I Still Believe" and worked in the same dance studio as Jennifer Lopez. Before she auditions for the American Idol judges, Gianna tells them that her mom is her idol and her mentor. On hand to watch her daughter perform, Brenda is so proud of her girl and can barely keep from crying.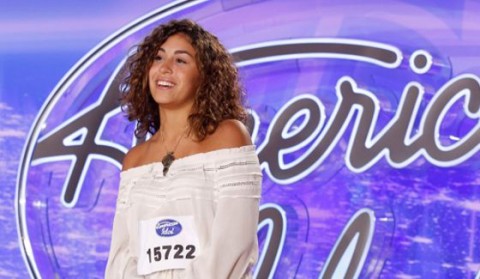 Although it isn't mentioned on the show, we discovered that before coming on American Idol, Gianna was actually a contestant on The X Factor 2013 and reportedly won a private audition for America's Got Talent at one point. Now she's apparently hoping the third reality TV talent show will be the charm!
Gianna gives her performance of "House of the Rising Sun" a lot of passion, although she could use a little work. The American Idol judges are impressed enough to give her a Golden Ticket. Mom comes in and has a lovely little reunion with J-Lo, and the tears finally break loose!
Can't wait to find out if Gianna Isabella made it through to the next round of the competition? Take a sneak peek ahead in the season on our American Idol spoilers page!