Who knew Harry Connick Jr. was a fan of Spock from Star Trek? Well, apparently the American Idol judge thought it was so cool to end up on a plane with Leonard Nimoy, he had to sneak a secret selfie with the Star Trek legend!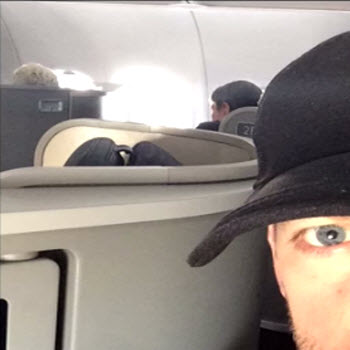 American Idol 2014 judge Harry Connick Jr. showed off his Spock selfie on The Tonight Show with David Letterman. He said it was "beyond cool" to end up riding on a flight with Leonard Nimoy. "I had to take a picture of me with him!"
"Not only was it so cool," Harry told David Letterman, "but I was technically in space with Mr. Spock!" Not only that, but Harry said, of course, you have to feel more secure flying with Nimoy.
"This is Mr. Spock and I'm on a plane," Harry said. "So no matter what potentially could have happened on that plane, I'm with Mr. Spock. He's the science guy and this isn't JJ Abrams Mr. Spock, this is the original Mr. Spock. I could do anything. I could have an open canister of petroleum on the plane. I could have open flames. I could basically do anything and we would be fine.
We aren't surprised that Harry just had to take a selfie with Spock. If we've learned anything from watching American Idol season 13, it's that Harry loves his selfies! Although, we have to note that it's interesting how often he only includes a tiny part of himself in a lot of them. He especially loves that whole 'one eye' showing thing, as you can see in some of his selfie collection below!