Jennifer Blosil is a Top 24 semi-finalist on American Idol 2016. The Top 24 for season 15 were revealed in American Idol spoilers in December via a leaked list from The Idol Pad. This season's Top 24 contestants are an uneven mix of guys and girls, with 13 female competitors, and only 11 male hopefuls.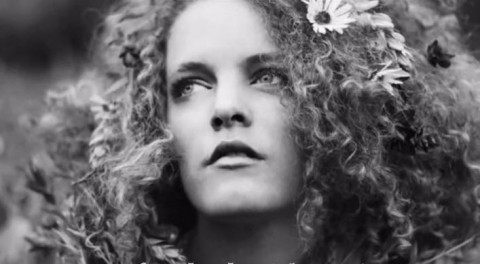 Social Media: Website – YouTube – Facebook – Twitter
Jenn Blosil American Idol audition video:

At one point Jennifer Blosil was reportedly was doing something with Atlantic Records, but whatever it was didn't seem to pan out. Instead, vocalist and pianist Jenn had enough fans way back in 2012 that she successfully raised over $15,300 to record her music, produce music videos for her songs, and move her singing career to the next level. That kind of fundraising is not easy for an indie musician, and you have to have mad respect for any singer who can bring in that kind of support. Although it does appear that she had a little professional help in making sure her Kickstarter campaign had the impact she was hoping for.
Jenn did indeed produce an EP of  five original songs, which can be picked up on iTunes, but we haven't yet found any of those professionally produced music videos supposed to go along with them. However, there are plenty of other videos out there featuring the young singer's amazing talent. We are already entranced with her gorgeous voice and vocal style, as well as her beautiful original songs.
According to her bio on a video by The Sound of Provo, Jenn Blosil is a former missionary who "feels closest to heaven when she sings." Jenn reportedly spent 18 months on a mission for the Church of Jesus Christ of Latter-Day Saints. Her fans were so happy to have her back in town when she returned that they lined up down the sidewalk at Velour (birth place of Imagine Dragons) to see her first return performance. We can't help but wonder if perhaps fellow American Idol Top 24 contestant James Dawson VII, who also hails from Provo, Utah, might have been in the audience.
Jennifer Blosil YouTube Videos
Stay tuned with us here at AmericanIdolNet.com all season long as we bring you the latest news on American Idol contestant Jenn Blosil. We wish her luck on making the finalist round!