Former American Idol finalist Jennifer Hudson is the proof that you don't have to win the show to have a stellar career in the music industry. She may have only come in seventh place on American Idol season three, but she's gone on to be one of the most famous and successful contestants on the show in it's long history.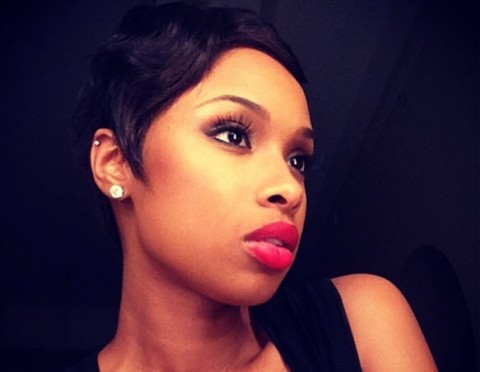 At the 2014 Tony Awards this past weekend, Jennifer Hudson was one of two former American Idol contestants to be featured on stage. The other was American Idol season three winner Fantasia Barrino, who recently starred in the Tony-award winning musical After Midnight.
Although she is not a member of the cast of Finding Neverland, Jennifer Hudson ruled the night and had the audience roaring with applause with a performance of "Neverland" from the upcoming show.
We can't believe that Jennifer posted a photo to Instagram right before her performance looking tired and asking fans to pray for her because she was "running on empty" — and then pulled off this amazing song!
Somehow we would not be surprised if it is only a matter of time before Jennifer Hudson earns a coveted EGOT title – winning a Grammy, Oscar, Tony, and Emmy Award. She's already halfway there!
Former American Idol winner Fantasia Barrino also shined at the 2014 Tony Awards, singing with Patti Labelle and Gladys Knight, who have also been part of the rotating cast of After Midnight on Broadway.
We love seeing our former American Idol stars out there in the world making amazing music and conquering everything from the Billboard Charts to the Great White Way of Broadway!