Jennifer Lopez dating Maksim Chmerkovskiy? That's the latest rumor going around since JLo broke up with longtime boyfriend Casper Smart.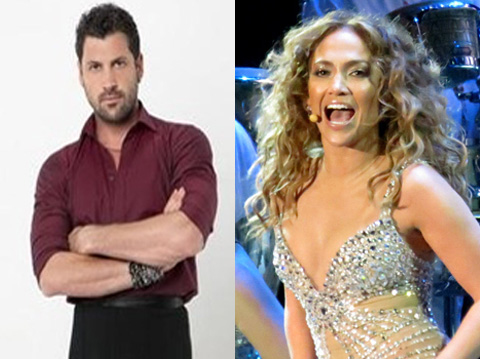 Can you imagine the emotional American Idol judge and the hotheaded Dancing With the Stars pro as a couple? Well, don't. Because JLo says she is not dating Maksim, or anyone else for that matter.
The New York Daily News reports that Jennifer Lopez and Maksim Chmerkovskiy are now an item. Alleged insiders sources told the Daily News the relationship is "really new" but has been heating up since they performed together at the American Music Awards back in November.
.
Jennifer Lopez, however, says the rumors about her dating Maksim Chmerkovskiy are totally false. In fact, she tweeted that she is not involved with anyone at all right now.
@MySimple_Life No I'm not. (dating anyone new already.)

— Jennifer Lopez (@JLo) June 12, 2014
Jennifer and Maksim are supposedly just the best of friends and there is nothing at all romantic going on there. Well, that's the story anyway according to them. We'll just have to wait and see if maybe there is some real fire under all those smokey rumors going around about the two of them hooking up.