One of the biggest changes we've seen on American Idol 2015 is the combination shows that mix together performances with the American Idol results each week. Jennifer Lopez shared her thoughts on this new approach and its impact on the contestants.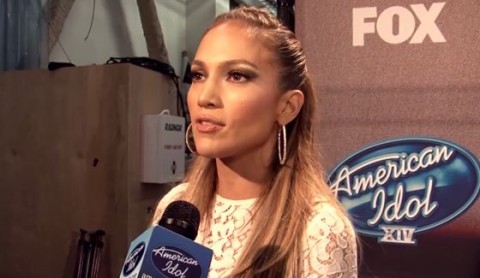 Speaking backstage after last week's American Idol Lopez said that by combining these two events in to one night "made the stakes seem much higher." So what's that do to the contestants? "They're so nerve-racked about whether they're going home or not then they have to perform for the following week."
This definitely has to be impacting the singers who must try to remain focused on their upcoming performance while anxiously awaiting their fate. In past seasons if they made it to that show they were going to sing and hopefully move on. Now they'll sing either way, but it could be their "Save Me!" attempt instead of "vote for me" performance.
What do you think about the new approach for American Idol 2015? Is it a good kind of pressure on the Idol Hopefuls or just too much for them to handle and leaving them with sub-par performances? Watch Jennifer Lopez discuss her take on the situation below and then share your thoughts as well.