Original American Idol winner Kelly Clarkson is totally in love with a new man! No worries though for husband Brandon Blackstock, because he's head over heels for the little guy too. The happy couple just can't get enough of the new boy in their life, baby Remington 'Remy' Blackstock.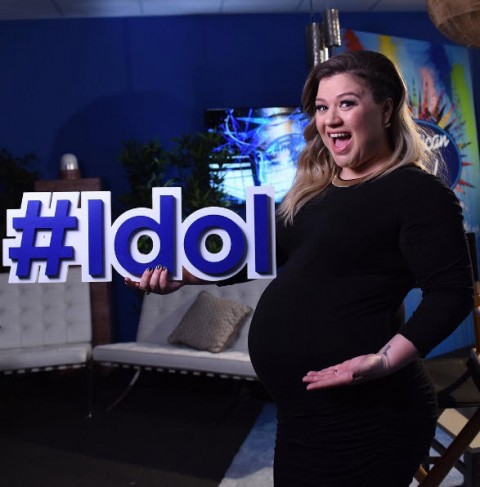 We can't believe it was only a few weeks ago when we watched a very pregnant Kelly Clarkson perform on the very last American Idol finale. Kelly was so very ready to pop, in fact, that she had to pre-tape her performance for the show, rather than appear live. Probably a very wise idea, since she ended up giving birth not very long after to her new baby boy Remy!
Even though he's still just the tiniest little thing, Kelly Clarkson and Brandon Blackstock couldn't help but share their new bundle of joy with the world. There are only a couple of photos so far, but they are just so adorable, we can't stop staring at this precious little bundle of joy!
We can't wait to see more Kelly Clarkson baby photos of oh so cute Remy when he's feeling ready for a bit more time in front of the camera!