Countless American Idol judges and contestants over the years considered Prince Rogers Nelson among their most important musical influences. His untimely and sudden death was a huge loss to the music industry, and to his millions of adoring fans. After the announcement of Prince's death last Thursday, many American Idol stars took to social media to express their grief, and pay tribute to the late music icon.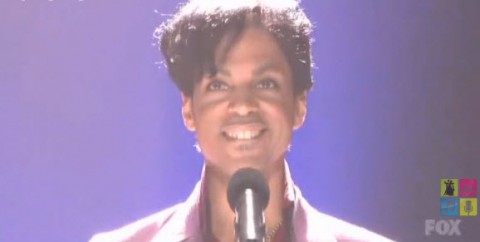 Long time American Idol fans may remember when the legendary musician performed as part of the season five finale. The roar of the crowd was overwhelming in the auditorium when Prince took the stage. Judge Paula Abdul lept to her feet, unable to keep herself from dancing along. Even after fifteen seasons of American Idol, it still remains one of the favorite guest performances ever on the show for many fans.
As American Idol host host Ryan Seacrest tweeted after the singer's death, "Prince's influence was felt by all, whether you make music or just listen to it."
After hearing the sad news of his passing, Oscar winning actress and former American Idol star Jennifer Hudson paid tribute to Prince on Broadway with the cast of The Color Purple.
Another former American Idol contestant, Kree Harrison, told Taste of Country that hearing the news of Prince's death 'tore her up.' She took to Facebook and Youtube to share a tribute video of Prince's "Nothing Compares 2 U" as made famous by Sinead O'Connor.
Former American Idol judge Steven Tyler told People he has "certainly had my moments of crying about him. He was a saint. He was a musician and he spoke my language so it's a little harder to take."
LEGENDS NEVER DIE…WE MAY HAVE LOST HIS BODY, BUT WE'LL NEVER LOSE HIS MUSIC OR SOUL…REST IN PEACE TO MUSIC ROYALTY PRINCE

— Steven Tyler (@IamStevenT) April 21, 2016
Read on for more reactions and tributes from American Idol judges and contestants from over the years below.
I can't believe the news about Prince. He was a true legend and had such an impact on the world. Wow. I'm just in shock.

— Kelly Clarkson (@kelly_clarkson) April 22, 2016
Shocked and soooo sad!! #RIP PRINCE #music #legend #gonetoosoon pic.twitter.com/KlEBPPl40U

— Jennifer Lopez (@JLo) April 21, 2016
Just heard about Prince ….can't believe it ……. – KU

— Keith Urban (@KeithUrban) April 21, 2016
If you wanna see real showmanship watch this video til the end. The world and music will miss you Prince. https://t.co/D93LsoVmOG

— Kris Allen (@KrisAllen) April 22, 2016
RIP #Prince #WhenDovesCry ? #legendsneverdie

— Caleb Perry Johnson (@CalebJohnson) April 21, 2016
Every aspiring artist should study the path of #prince. The real deal. Wrote played and dealt with show business like no other. #RIPPrince

— Taylor Hicks (@TaylorHicks) April 21, 2016
Wow. So sad to hear one of the greatest passed away today. He's a legend. Incredible musician. RIP Prince.

— Phillip Phillips (@Phillips) April 21, 2016