American Idol's first winner has given birth to a baby boy. So What did Kelly Clarkson name her baby? Remington Alexander, according to Kelly's Twitter.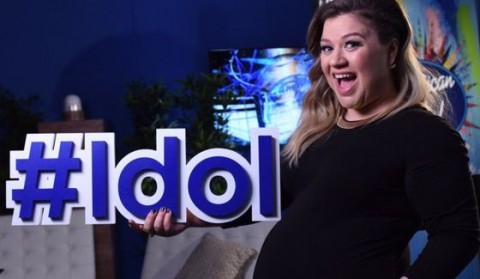 "Our little baby boy has arrived," Clarkson wrote on Twitter. "Remington Alexander Blackstock was born 4/12/16 & he is healthy & we couldn't be happier or more in love!"
When we last saw Kelly on American Idol 2016, she was very, very pregnant but knew she would be having a baby boy. And who can forget the emotional performance of "Piece by Piece."
"My little boy was turning circles in my stomach. It was nostalgic," Kelly said of her emotional performance. "It was the last time I was gonna be on Idol and it's ending. I was screwed from the get-go. Emotionally, I was on a slip and slide from hell."
This is the second baby for Kelly and her husband Brandon Blackstock (Reba McIntyre's stepson). Their first child, River Rose, is one year old. Kelly and Brandon have been married since 2013.