Original American Idol Kelly Clarkson pregnant again? That's what the singer is hoping the headlines will read before the end of the year! Clarkson and husband Brandon Blackstock are eager to give their daughter River Rose a new brother or sister as soon as possible.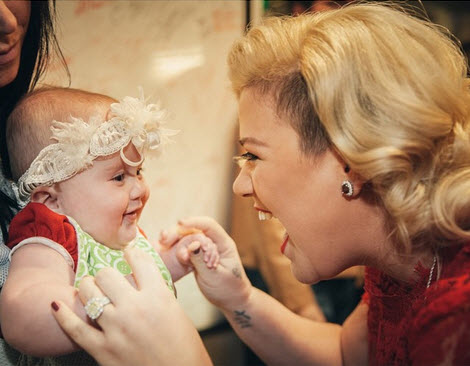 American Idol winner Kelly Clarkson is so happy being a mom, she just can't wait to do it all over again! In an interview at Capital FM's Summertime Ball in London, Clarkson said she hopes to be "pretty pregnant soon after" her current tour ends in November.
"After tour I want to start on the next one," Clarkson said. "It's hard being a woman and wanting kids and fitting in your career and I want them to be close together because the other two are kind of close together, my stepkids."
With two step-children from husband Brandon Blackstock's previous marriage, plus baby River Rose, you'd think Kelly Clarkson would have enough kids to keep her occupied! But apparently the original American Idol winner just can't get enough of the patter of tiny feet. We wish her luck on making her wish come true to see those Kelly Clarkson pregnant headlines everywhere by the end of the year!
Kelly Clarkson and baby River Rose photo gallery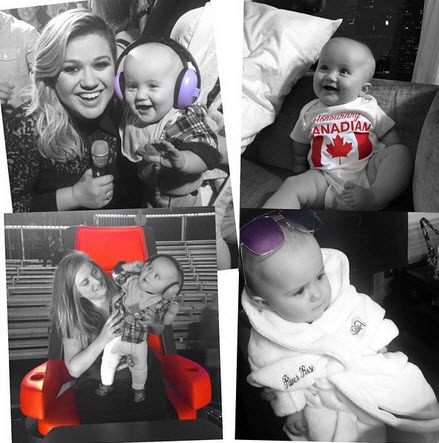 Kelly Clarkson and baby River Rose (Instagram)