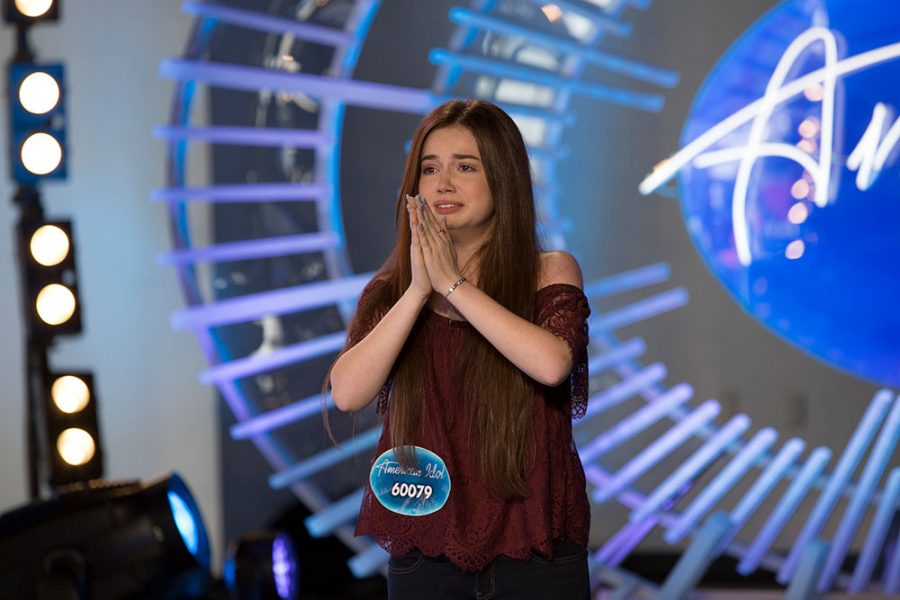 American Idol 2018 hopeful Mara Justine has secured herself a spot in the Top 14, according to American Idol Spoilers from earlier this year. We have since seen her audition during the second night of the American Idol Season 16 premiere, where she earned praise and a golden ticket from the judges.
This is Mara's first shot at American Idol, but she is no stranger to singing competition shows. At 11-years-old, she competed on America's Got Talent Season 9, where she was eliminated in the finals of the competition, just shy of making the final 6. Now 15 years old, the Galloway Township, NJ, student hopes to have a better showing as part of the American Idol Season 16 Top 14.
And the judges were impressed by the hight school sophomore, so chances are America will be too. Mara wowed the panel of judges with her version of Rihanna's "Love On the Brain." They gave her a standing ovation and decided they didn't even need to give Mara any notes. "I don't think we need to critique," Judge Katy Perry said. "Top 10. I think we just need to vote." Fellow judges Luke Bryan and Lionel Richie agreed and sent her off with her pass to the next round.
So we know that she got her golden ticket during the second night of auditions, passes through Hollywood Week and the Top 24 and currently awaits the live shows to start that will feature her and the other Top 14 contestants. And despite her previous brush with stardom on America's Got Talent (her Twitter and Facebook accounts are even verified already), Mara considers this experience the beginning.
"I feel like I've done a lot," Mara told The Press of Atlantic City. "But I feel like I'm just beginning and 'American Idol' is a beautiful place to start."
You can find more of Mara Justine on  Twitter, on Facebook, and even on YouTube with more of her performances.
Mara Justine Performs "Love On The Brain" On American Idol 2018
Mara Justine sings "Family Portrait"
Mara Justine sings "His Eye Is On The Sparrow"
Keep watching American Idol 2018 to see Mara Justine's next performances and see how she does in the Season 16 Top 14!