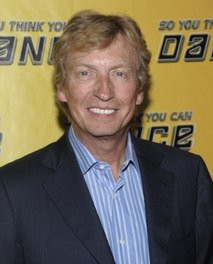 American Idol Executive Producer Nigel Lythgoe invited President Barack Obama to sing on the show after hearing the President sing Al Green's "Let's Stay Together" at an event in Harlem.
Lythgoe took to Twitter to extend his invitation.
"@BarackObama we loved your vocal performance so much we'd love to invite you on to #AmericanIdol this Season for a duet with Al Green," Lythgoe wrote.
The Huffington Post suggests that duet could help Idol's ratings since it's helped the sales of that song. Apparently, since Obama sang the song, digital sales of "Let's Stay Together" have risen an amazing 490 percent.
What do you think of this? Would you tune in to hear the President sing a duet with Al Green?