Season 10 finalist Paul McDonald may not have won American Idol but he walked away with an even more fabulous prize than a record deal — true love! After appearing on the reality TV competition, Paul happened to meet actress Nikki Reed (The Twilight Saga) at the red carpet premiere of Red Riding Hood in March, 2011. If there was ever a case of love at first sight, this was it and the two are now celebrating their second wedding anniversary!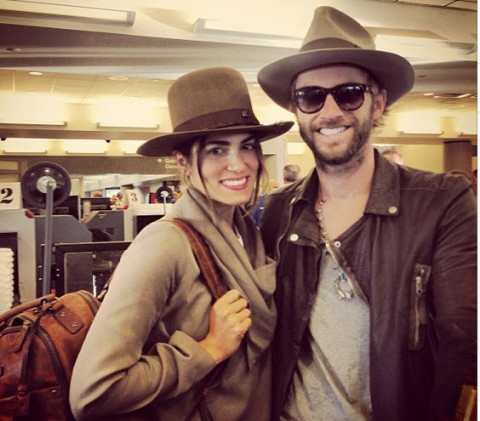 After Nikki Reed and Paul McDonald met, the two began dating almost immediately. Their love had no bounds and they moved in together not long after. Just three months later, Nikki was spotted wearing an engagement ring at the MTV Movie Awards on June 5, 2011. Paul confirmed the two were engaged later that month. Obviously not ones to wait for anything having to do with love, Nikki and Paul tied the knot on October 15, 2011 in Malibu, California.
Nikki Reed and Paul McDonald are one of the cutest couples in Hollywood and we love that they are still going strong two years after their wedding. Nikki told People they kept their anniversary celebration "low key" this year, enjoying a couple's midnight spa session at Voda Spa in Santa Monica. The actress added that they both know how important it is that they "make each other know they come first." Awwwhhh.
Check out some more adorable photos of this so cute couple from their Instagram feeds! (Click the pics for bigger versions.)
Congrats to Nikki and Paul on their wedding anniversary and we hope there will be many more to come!