Qaasim Middleton joins the American Idol 2015 Top 24 contestants following his appearance in the New York auditions and a good showing during the Showcase Round for Season 14.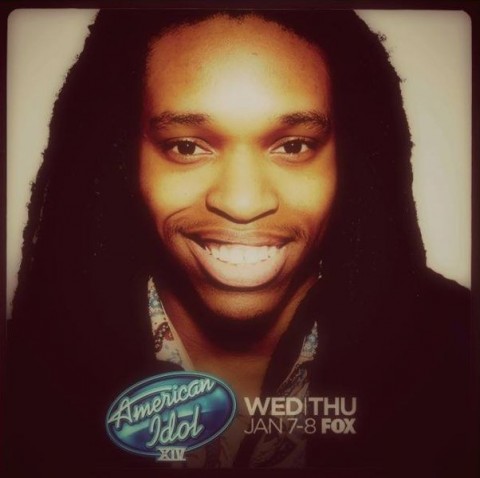 Qaasim Middleton: Facebook – iTunes – YouTube – Photo: Facebook
Standing out from the crowd with his personality and talent, Qaasim is looking to take his musical ambitions beyond New York and see what American Idol can do for him and what he can do with it in return. The young singer, just 18 years old, is from Brooklyn where he is also studying Voice at The New School for Jazz and Contemporary Music.
Qaasim's natural talent and training were apparent in his audition for the American Idol judges where it earned him a Golden Ticket through to Hollywood. Harry later laughed at Qaasim's special interest in Jennifer Lopez as he left the room, though who could blame him?
Qaasim Middleton performs "Sir Duke" on American Idol:

We're looking forward to what else Qaasim has in store for us with his great singing and fun personality.
Qaasim Middleton performs during American Idol 2015 Showcase Week
Qaasim Middleton on his House of Blues performance
"Performing at the House of Blues was definitely like an epic thing. Growing up that's always been a dream of mine because I'm from New Orleans. You know, it's a big spot and to be able to perform for the first time, you know at the one and only, it's amazing. Definitely taking advice from, you know, the judges from previous talks that we've had, just to be more confident on stage, live in the moment, you know, be present, because it was previous, like I said, that I was going through the motions of what should I be doing, you know, just thinking so much, but with that I've just learned to be present and in that moment, you know, there is nothing more that I could have asked for and nothing more that I could have done."