Former American Idol winner Ruben Studdard was known as the fluffy 'Velvet Teddy Bear' when he was on the show. Now, however, he'd like to embrace a new sleeker, healthier self image. He'll always be a teddy bear to us, but since his time on The Biggest Loser 15, Ruben is ready to drop the fluff and embrace a new Unconditional Love — himself.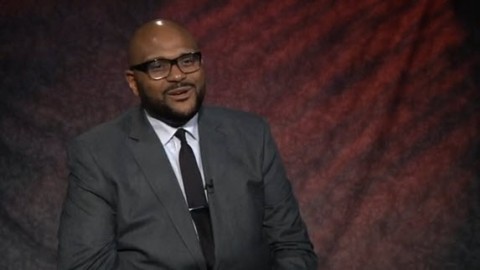 Ruben Studdard amazingly lost almost 120 lbs after signing on for The Biggest Loser 15. Although he was eliminated early on in the season, he continued to train hard, eat healthier, and keep shedding pounds at home. Meanwhile, he was also working on the release of his new album, title — appropriately enough — Unconditional Love.
The former American Idol winner, who divorced in 2012, says he used the lessons he learned in love for making his new album. He also seems to have learned another valuable lesson The Biggest Loser, that love for yourself has to come first. Now on a path to a healthy and happy new Ruben, the 'Velvet Teddy Bear' is currently out promoting his new CD and looking at a bright future ahead.
Listen to a sneak peek from Unconditional Love below:
.