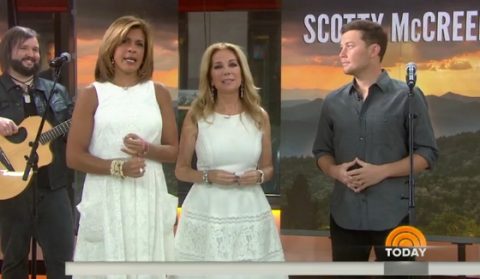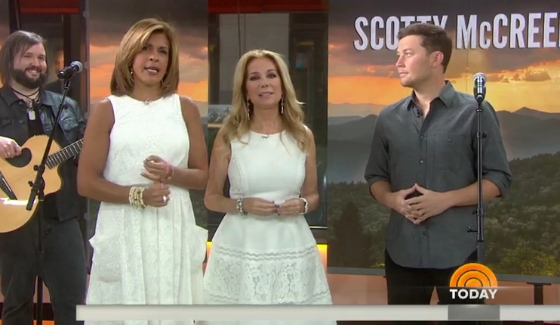 Scotty McCreery, winner of season ten of American Idol, stopped by the TODAY show this morning to perform a single off his last album with "See You Tonight" before discussing his new book.
Speaking with Kathie Lee and Hoda Scotty discussed writing an auto-biography at such a young age (22) and revealed he had been encouraged to write the book back when he was just eighteen years old. Scotty admits he's pretty young for an autobiography and hopes he's got a long road ahead, but thought he did have some interesting stories to tell from his time so far.
Along with discussing Scotty McCreery's new book, Go Big Or Go Home, he gave a performance of "See You Tonight" which you can watch in the video below.
Great to see the American Idol 2011 winner again and hope he continues to have a great career.