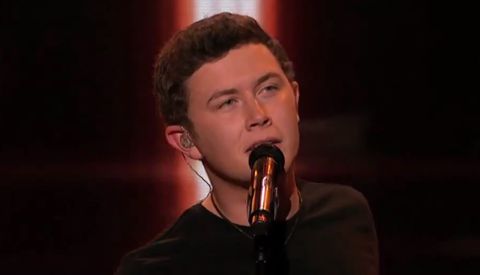 American Idol Season 10 champion Scotty McCreery stopped by The Tonight Show Monday night perform his new single "See You Tonight."
Performing on The Tonight Show is still a pretty big deal, so good job with that, Scotty. And "See You Tonight" is a pretty solid summer song. It's a fun and upbeat little love song. Scotty's stage presence and mannerisms haven't changed a bit since season 10. Neither has his styling and seemingly humble attitude.
Check out the video below. The song "See You Tonight" is available for download on iTunes. His sophomore album is do out later this year.

scottymccreery-seeyoutonight-leno by mjsbigblog