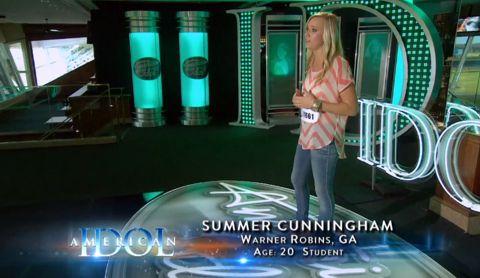 The American Idol audition that started the "Hissy Heard Round the World" last night belongs to Summer Cunningham. Her attempt to broadened herself beyond just being a Country singer didn't set well with Keith Urban thanks to her phrasing, but then the other three judges started a fight of their own.
Summer gave a strong performance with "Lean On Me" so it's too bad her audition was overshadowed by judges behaving badly.
Keith Urban eventually tries to cut off the squabbling by announcing "you're going to Hollywood!" to Summer, but the opportunity to celebrate has been dismantled. Way to go, judges.
Watch Summer Cunningham's performance of "Lean On Me" and then turn it off before the judges start to act up.