Tonight on American Idol 2016 the Top 3 are revealed as one of the final four are eliminated as we are just one step away from the series finale starting next Tuesday.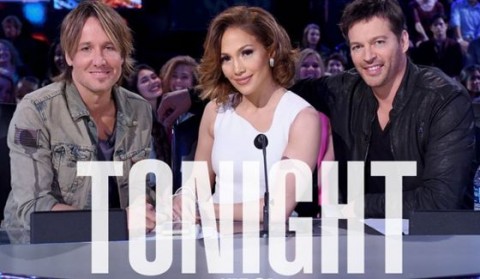 During tonight's show all four of the remaining contestants will take the stage to perform at least one of their three song picks before the elimination is revealed. Can't wait to find out what they'll be singing? Check our Top 3 spoilers for the song list featuring picks from the Judges, Borchetta, and the singers themselves.
Along with performances from the Top 3 we'll hear from Keith Urban who will also perform, though we've yet to hear what song he'll deliver on the American Idol stage.
It's a milestone night for Idol with this being the last episode taped at their Idol studio at CBS Television City. Borchetta told Taste of Country, "We're gonna do a big toast with everybody on that stage and then they're gonna tear it down," he shares. "You have been people who have been going to work there and they're moving out next week."
Can't believe it's almost all over, but there's still more to go and we're not going to miss any of it!
Join us back here at 8PM ET for our live recap coverage complete with voting results and performance reviews. With just two weeks left in the series you won't want to miss any of it!