We always love to see photos of American Idol judges and stars when they were just kids dreaming of what they would grow up to be. They are so cute and have no idea what amazing things their future has in store for them!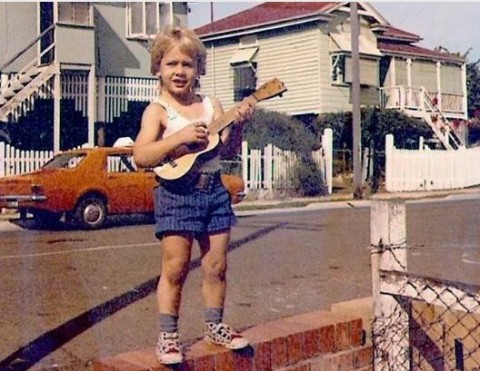 So when we saw this adorable photo of a future
American Idol
judge standing on a wall playing a ukulele, we couldn't resist sharing it. Which music star in the making did this blond baby face grow up to be?
Click through to the next page to find out!