Hollywood Week flew in to high speed last night on American Idol 2014 which means we've cleared the solos and are on to the group performances which means more talent and even more drama!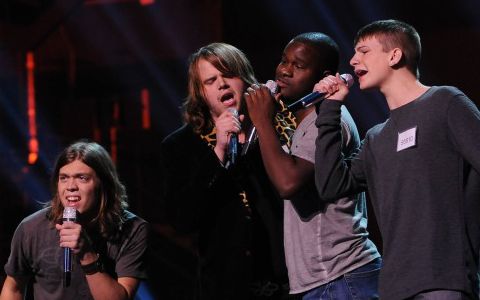 When tonight's episode of American Idol returns at 8PM ET/PT for its one-hour show we'll be picking right back up at the start of the always brutal groups round. The remaining artists split in to groups of 3-4 and many struggled to find their grove in last night's show. Now we'll find out who came together and who fell apart.
American Idol has released several sneak peek performance videos and these were some great picks. We've got an all-guys group having trouble with the lyrics, another with none of those issues, and lastly a threesome that looked absolutely doomed in last night's show but appears ready to wow the judges.
We'll be back here live tonight with our recap and Idol chat room so don't miss out on enjoying the show with other fans just like you!
Be sure to follow us on Facebook & Twitter for more American Idol updates all season!
Hollywood Week Group Performances – Preview: