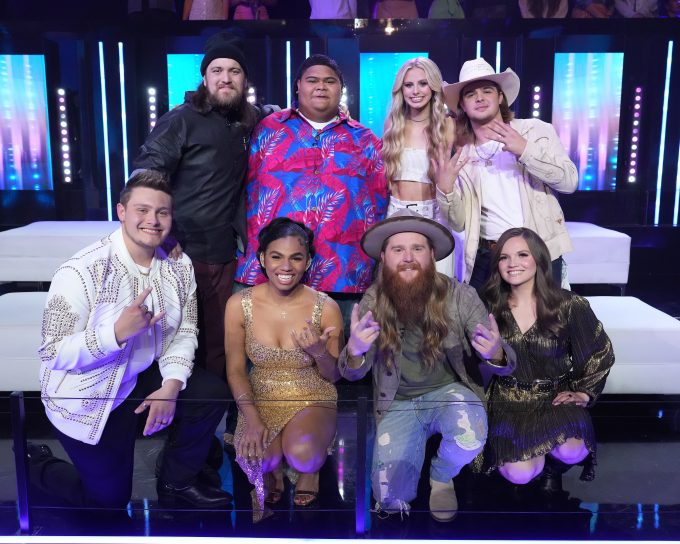 On Sunday's American Idol 2023 episode, we watched the Top 10 become the Top 8. It was supposed to be the Top 7, but the Idol judges were allowed to save one of the bottom three. They picked Oliver Steele.  This resulted in Marybeth Byrd and Tyson Venegas's elimination.
This also left us with the final eight being Oliver, Iam Tongi, We Ani, Zachariah Smith, Haven Madison, Warren Peay, Colin Stough, and Megan Danielle. Each of the Top 8 gave great performances, even the eliminated American Idol contestants were great that night. It was sad to see anyone leave. Unfortunately, more cuts are coming this Sunday as we get down to the Top 5. This means that your favorites may be in danger and you need to vote live during the episode. 
Before Sunday's American Idol 21 episode, we want to hear your thoughts on which performance you loved the best from the Top 8. You can vote in our poll  below for your favorites
Here's a quick reminder of all the performances from the Top 8:
Wé Ani "I Have Nothing" by Whitney Houston
Iam Tongi "What A Wonderful World" by Louis Armstrong
Haven Madison"The Only Exception" by Paramore
Zachariah Smith "Wanted Dead or Alive" by Bon Jovi
Warren Peay "Colder Weather" by Zac Brown Band
Megan Danielle "Go Rest High On That Mountain" by Vince Gill
Colin Stough "It's Been Awhile" by Staind
Oliver Steele "High and Dry" by Radiohead
Who gave your favorite performance from the Top 8? Vote in the poll and let us know in the comment section.
Join us Sunday for another American Idol recap. We'll watch as the Top 8 get down to the Top 5. It'll also include Ed Sheeran and Alanis Morissette filling in for Katy Perry and Lionel Richie. Make sure to add us on Facebook and Twitter for more American Idol spoilers, recaps, exclusives, and much more.