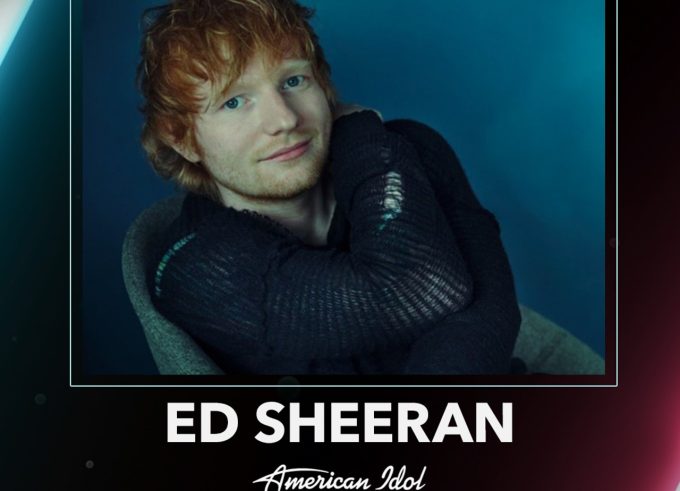 Ed Sheeran has numerous hit songs and has broken many streaming and Billboard records. He has a songbook that many could only dream of having, for its chart-topping ability and strong lyrics and melodies. The contestants are excited to see him on American Idol 2023, and we are just as excited to see him on the hit reality TV show. If you watched last Sunday's episode of American Idol 21, then you heard Ryan Seacrest announce that Ed Sheeran will act as judge and mentor on the upcoming Top 5 reveal episode. He will also perform his new song "Eyes Closed."
Katy Perry and Lionel Richie will be absent this week because they'll be attending and performing at the coronation of King Charles III. Ed Sheeran and Alanis Morrissette will be taking their places for this episode. Luke Bryan will still be around to help guide them for the night. It was also announced that the remaining eight American Idol contestants would sing some of Ed Sheeran's songs as duets. Alanis Morrissette's songs will also be performed during the Top 5 performances.
The idea of duets got us thinking about what Ed Sheeran songs we'd like to see performed on this episode and which two contestants should sing them together. Therefore, I made a list of possible songs and who I believe would be the right pair to sing them. Some contestants appear a lot on this list, simply because I feel their voice may be able to complement another singer's voice and work well with Ed Sheeran's lyrics and tone of the song. 
These are also just a few different pairing combinations, not my desire to see a few people repeatedly singing every Ed Sheeran song.
"Shiver" Performed by Zachariah Smith and Colin Stough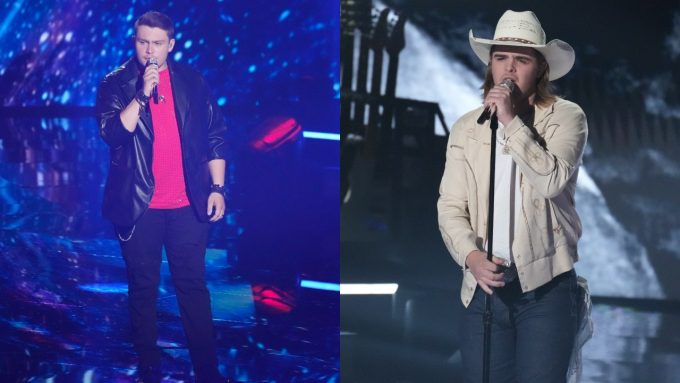 This is a song that's perfect for Zachariah's voice and style. It's not really a Colin song, but I can see him sounding great on it because of the tone of his voice. "Shiver" will also allow Colin to get out of his shell more and absorb some of Zachariah's performance energy. 
Alternative Choice For The Pair: "Galway Girl" or "I Don't Care"
I also think they could both give a really cool performance with either "Galway Girl" or "I Don't Care." Both are fun songs that favor Zachariah's style more, but I think Colin showing his fun side will make the audience go crazy.  
"Thinking Out Loud" Performed by Warren Peay and Oliver Steele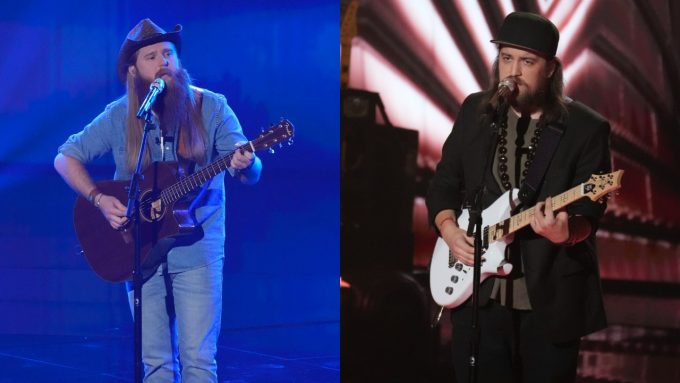 Warren and Oliver are both sentimental guys and would be able to give this song the heart it needs to shine. "Thinking Out Loud" is also a song that could work for a country singer like Colin and a singer-songwriter type like Oliver. 
"Happier" Performed by Iam Tongi and Wé Ani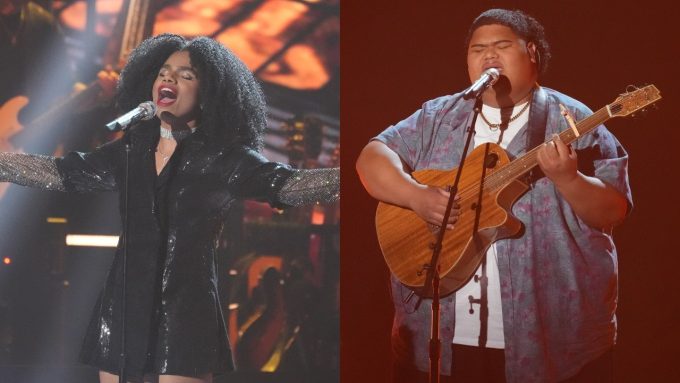 I don't know if it's just me, but I really want to hear a Wé Ani and Iam duet. This song would allow both of their voices to really shine. "Happier" is a song that's beautiful and emotional. It also has parts that fit both of their vocal styles really well. It would allow them both to shine in the soft and powerful moments of the song.
"Lego House" Performed by Haven Madison and Oliver Steele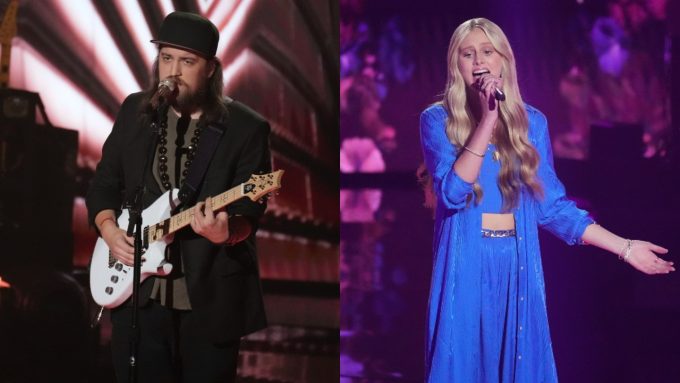 This is the perfect song for them to do a stripped, acoustic version that fits both Haven and Oliver's vocal styles. This could be a really beautiful duet if they just let their voices shine and don't do too much with it but sing. 
Alternative Choice For The Pair: "All of the Stars"
"All of the Stars" just feels like a good song to have the entire group sing together, but if they go with just two contestants singing it,  I think Haven and Oliver are the best choices because of their singing styles. 
"The Joker And The Queen" Performed by Megan Danielle and Warren Peay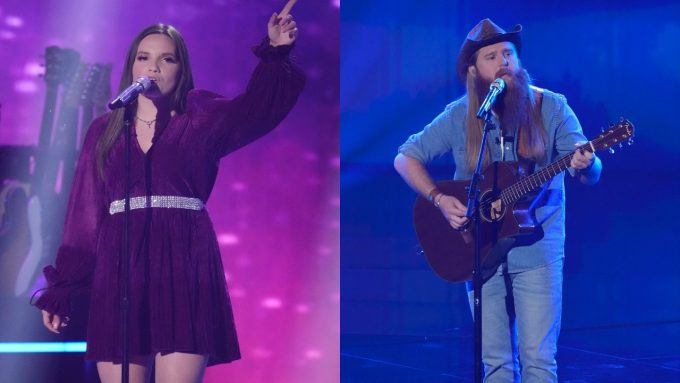 Megan would kill "The Joker and The Queen," and I think Warren would be the perfect partner for this song. This would be a moment if they choose this song and execute it well. I am really hoping this is one of the options given to them by the producers. I really believe Megan and Warren would really excel at singing this song. 
Alternative Choice For The Pair: "Dive" 
I think "Dive" is a song that would suit Warren a little better than Megan, but I think it's another good song that would fit both of their voices really well depending on the arrangement. 
"Perfect" Performed by Warren Peay and Colin Stough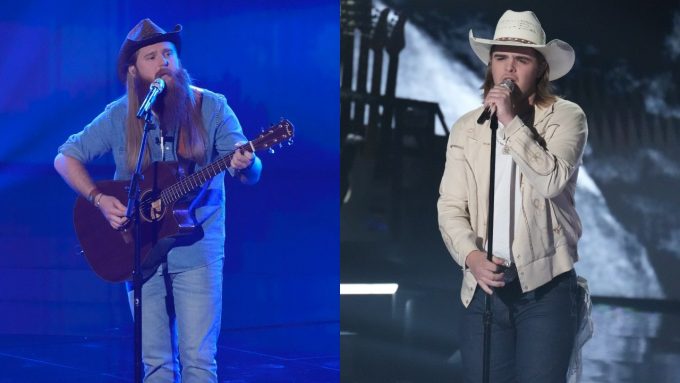 I think this is another song where country singers could really excel, depending on the arrangement. It could feel like a duet song by a country act. The harmonizing could be fantastic with Colin and Warren singing together on "Perfect." 
"Blow" Performed by Warren Peay and Zachariah Smith
This song is one that would work for both Warren and Zachariah. It has a great upbeat performance quality. Then it has parts that are perfect for a rich country voice. I know I have Warren on this list a million times, but I just think the Ed Sheeran songbook may work with his voice the most, which seems odd since their styles are so different. 
"Best Part of Me" Performed by Iam Tongi and Megan Danielle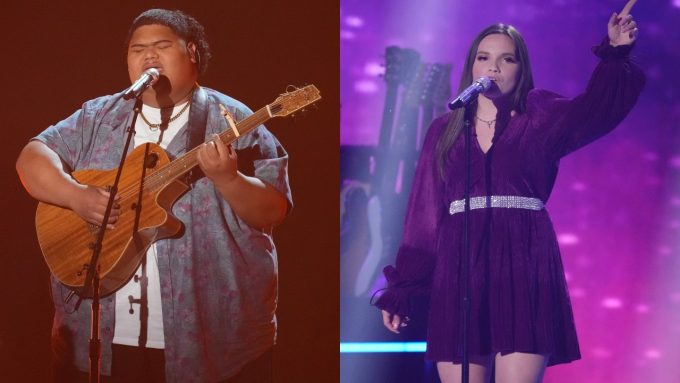 I really think the style of this song works best for both of their voice. "Best Part of Me" has soft moments mixed with great harmonization. I think their vocal tones are different but that's what makes this song a good choice for them as a pair. 
What Ed Sheeran songs do you want to see performed on Sunday? And what pairs do you want to hear sing them? Let us know in the comment section below.
Join us Sunday for another American Idol recap. We'll watch as the Top 8 gets down to the Top 5.  Make sure to add us on Facebook and Twitter for more American Idol spoilers, recaps, exclusives, and much more.