Yesterday I was on a conference call with Adam Lambert and we discussed his album, "For Your Entertainment" and his upcoming Glam Nation Tour which kicks off tomorrow in Pennsylvania.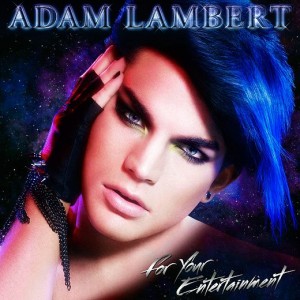 Ashli Rae:  If one of the singles from "For Your Entertainment" was going to blow up and become the biggest hit ever, which one would you want it to be and why?
Adam Lambert:  I have no idea.  I think they're all great.  My current single that just came out is 'If I Had You'.  It's trickling its way on to Top 40 radio right now.  And I think it's a great song.  It's really positive, it's upbeat, it's catchy.  It's about the message in it.  I think it's one of the better messages on the album, which is you can have all this success, the fame, the fortune, the lifestyle but if you're not connecting and you're not – and there's no love in your life and you don't have true friends and loved ones then it doesn't mean anything.