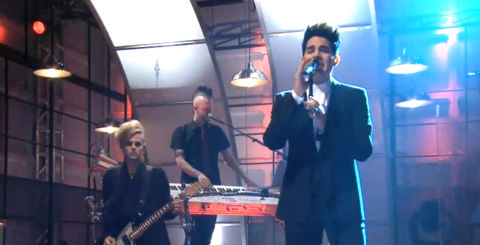 Adam Lambert performed on The Tonight Show last night to deliver the debut live performance of his new single, "Better Than I Know Myself." Many of us had already heard the single itself but getting to see it performed by the former American Idol hopeful was even better. Download your copy of the single here.
NBC has been quick to pull any YouTube clips of the performance, but they have made the entire episode available. I've embedded the full episode from last night below so you'll have to jump to the final segment in the timeline and patiently wait through the commercial they play first. It's right around the 38m30s mark. Enjoy!
Update: I've added in Adam's performance from The Ellen Show on Thursday.