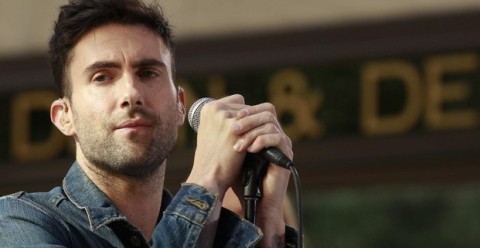 "The Voice" judge and Maroon 5 lead singer Adam Levine recently blasted "American Idol" to Out Magazine over the way they treat gay contestants.
"What's always p***ed me off about Idol is wanting to mask that, for that to go unspoken," Levine told the magazine. "C'mon. You can't be publicly gay? At this point? On a singing competition? Give me a break. You can't hide basic components of these people's lives. The fact that The Voice didn't have any qualms about being completely open about it is a great thing."
On the premiere season of "The Voice," there were four openly-gay contestants, two of whom made it to the finale. So the topic is fresh in Levine's mind. Levine also said he has a gay brother so he's always been passionate about gay rights and acceptance.
'Idol' has never had a contestant openly say they're gay while on the show, including Season 9's Adam Lambert.
Levine does recognize that "The Voice" still isn't in the same league as "Idol."
"I can't f*** with 'American Idol,' " Levine said. "It's a cultural institution. On 'The Voice,' we just care about a different list of things."
Do you think Levine is just taking shots at his competition or do you think he makes a good point? Should a contestants' sexual orientation matter enough to be hidden or put out in the open?