Adanna Duru has been selected by the American Idol 2015 judges as one of the American Idol Season 14 Top 24 contestants.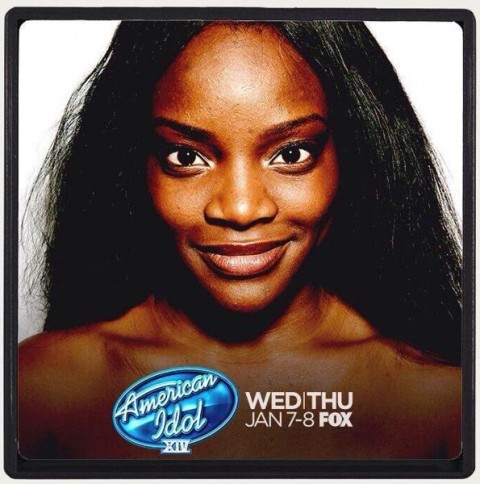 On her website, AdannaDuru.com, the young singer is described as a "Nigerian-American R&B-Soul/Pop-Dance/Rock singer-wongwriter, dancer, choreographer, and musician." Her musical influences include Bruno Mars, Lady Gaga, Beyonce, Abba, and Kelly Clarkson.
Adanna Duru was a contestant on The Voice Season 3 as a part of Team Adam Levine before she moved on to audition for American Idol 2015. She was eliminated in the Battle Rounds and was not stolen by any of the other coaches.
In addition to her love for music, Adanna is into track & field and volleyball. She also competed in the Miss California Teen USA 2013 pageant. She is also passionate about giving back to the community, and is an ambassador to Stylites, an organization dedicated to ending human sex trafficking in developing countries.
On her Twitter page, Adanna says "beautiful men make me sad," confesses to being a Friends addict, and admits that food makes her "so happy."
Watch for Adanna Duru to make her mark on American Idol 2015 season 14! We'll bring you the latest news on her progress on the show all season long. Check out her San Francisco audition below.
Adanna Duru, "You And I" San Francisco Audition
Adanna Duru performs "It's a Man's Man's Man's World" during American Idol 2015's Showcase Week
Adanna Duru on her House of Blues performance
"Performing at the House of Blues was so awesome because you know, everything before a showcase was just performing in front of each other and the judges so it was like you sit in the big theater, there's like no seats except to the left there's all the contestants and in the middle there's the judges. They're just staring at you. But this time was just so full of energy, all the people were screaming and you just feed off of their energy and you just feel good, you feel confident, so I loved that performance so much. It was a ball."