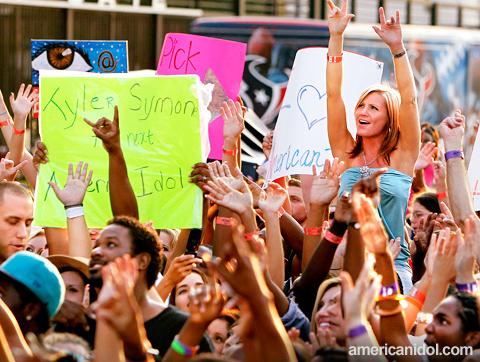 American Idol 2012 heads to Houston tonight, so let's hope, like everything else in Texas, the talent is bigger. And since Ryan, Randy, Jennifer and Steven will take to Space City, be ready for a lot of "Houston, we have a problem" jokes.
Last night's auditions episode out of Aspen proved to be a bit of a dud, so here's to hoping tonight's will give us something better. The promo (check it out below) for Houston would make one think it's going to be a good audition city. So let's cross our fingers. The hour-long American Idol episode on Fox at 8 pm ET/PT.
And in case you didn't know this, these auditions were filmed months ago and there have been plenty of spoiler reports on who has made it and who hasn't. So, if you're too impatient to wait, and you eant to get ahead of the game, you can find out if your favorite auditioners have made it through Hollywood week by checking out our American Idol Spoilers.
Be sure to join us on Facebook and Twitter to get the latest American Idol news.