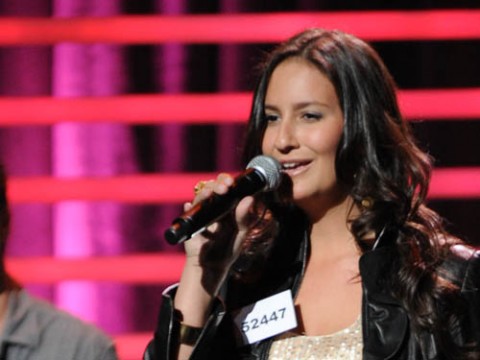 This week we will learn the American Idol 2012 Top 24. And while there's 42 contestants competing for the spot, there are several who stand out as musts. Keep in mind this list is all my personal opinion and I hope you'll share yours, but I've put together some names that I would like to see as part of the Top 24 and probably the Top 12.
Colton Dixon. I liked this guy last season before he was cut at the Top 24, and I think he's grown even more as an artist since then. I love that he's a true musician, but also has that "manufatured" look. I'm surprised he hasn't already made it without American Idol's help.
Jen Hirsh. Could she be the powerhouse female singer for Season 11? If she keeps up what she's been doing so far, I think that could happen. She's had a pretty flawless run so far from Hollywood Week to the Vegas Round.
Heejun Han. I want this guy around for his personality alone. He's hilarious. And he can sing.
Skyler Laine. Carrie Underwood and Lauren Alaina did it, can she? Will Skyler and her Reba-sound make it all the way? I hope she goes far. I love her twang.
Reed Grimm. This guy's already been called the "Casey Abrams of Season 11" so will it be so? We saw him, on the fly, nail a performance behind the drums. And when he's not drumming, he's hamming up the stage. More Reed please.
So those are my standouts for now. What are yours? Once again, the guys are standing out a bit more than the girls. And that can be attributed to editing. It seems like we've had a lot of focus on the guys. I guess maybe Idol is finally embracing the fact that most of the fans are girls and women.