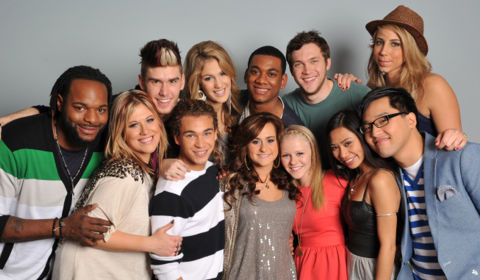 This week, the American Idol 2012 theme will be "Songs From The Year You Were Born." And for all of the Top 12 – except for three of the older contestants – that means songs from the 1990s.
So get ready to feel old if you were born pre-1990. Ugh.
Three singers, Heejun Han, Elise Testone and Jermaine Jones, were actually born before 1990, so we'll get a little mix of the mid-to-late 80s in there on Wednesday night. Thankfully.
Be sure to check back tomorrow as we have our weekly song suggestions for the American Idol singers. And since the theme covers a whole year of songs, the suggestions will be mostly for fun.
On Thursday, we'll say goodbye to one more contestant and see if that Judges' Save is going to a part of the show this season. Also, Daughtry performs.