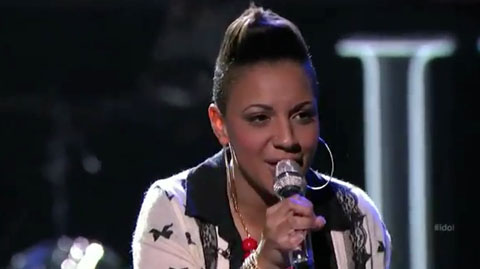 It wasn't all good news for the girls on last night's American Idol 2013. Cristabel Clack didn't get to move on to the Season 12 Top 20, despite her best efforts and her version of Alicia Keys' "No One."
And I think I agree with the judges' decision on cutting her. Her performance was just all over the place. And while I do think she would have helped make an interesting Top 20, she didn't do quite enough during last night. I still think there are worse contestants still in the contest though. So who knows. Maybe there'll be a wild card that brings her back in.
We've got her performance from last night below. Let's take another look and listen to her version of "No One."
What do you think of Cristabel's performance? Did the judges make the right decision when they decided to cut her from the competition?