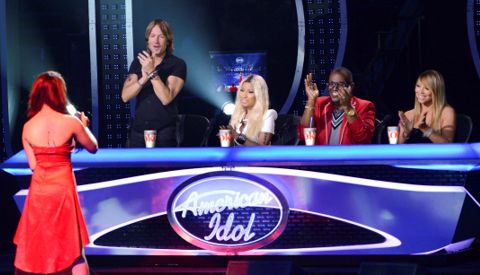 The ladies are done with Las Vegas on American Idol 2013 after finishing their final stage of the "Sudden Death" competitions with the second half of the group. We now have confirmed the Season 12 Top 10 Girls and the group is looking very strong.
If you missed last night's show then be sure to read through Branden's recap and check out the performance videos. There were some definitely surprising choices by the judges that could linger in the audience minds as we head in to the upcoming live shows.
Ahead of tonight's very last Vegas episode for American Idol 2013 we've got a photo gallery from the girls' performance show. You can check out your favorite ladies from this week or even jump back to the previous group with singers like Angela Miller.
click images to see full-size