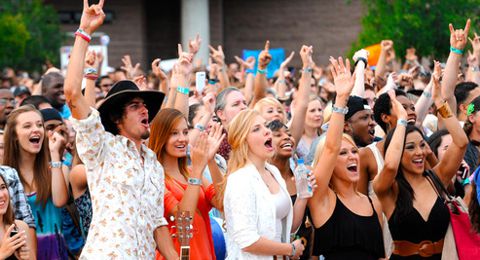 Grab the popcorn because American Idol 2013 closes out the auditions phase with more tour stop for the judges. They'll be in Oklahoma City tonight for one last chance to handle out the Golden Tickets and send some Hopefuls on to Hollywood.
Last night we got a double dose of American Idol with auditions in San Antonio and Long Beach and wow that was a full night. Check out Branden's recap of Idol Episode 5 for all the highlights and lowlights plus links to the best must-see performances.
We'll be here tonight posting another live episode recap so join us on Facebook and Twitter to get the updates throughout the show.
Then next week American Idol 2013 moves on to Hollywood (go figure why production didn't make Los Angeles the last audition city…) for a whole new approach to auditions this season. Stay tuned for more details!