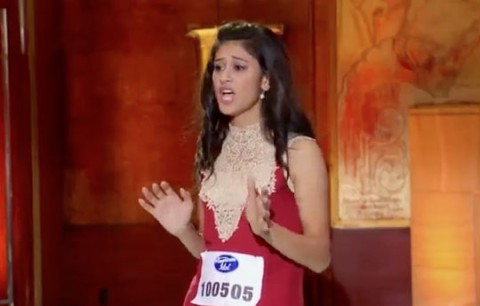 Shubha Vedula might have missed out on auditioning for Mariah Carey and Nicki Minaj, but the young American Idol 2013 hopeful didn't miss out on her well-deserved golden ticket to Hollywood.
Randy Jackson and Keith Urban were all the judges she needed to prove that she was one of the best auditions from the night. She had a great big voice that was actually pretty surprising. I never thought that would come out of such an unassuming girl.
We've got her audition video below. Let's take another look and listen to her version of Christina Aguilera's "Something's Got A Hold On Me." What do you think of Shubha Vedula? Does she have what it takes to be the next American Idol?