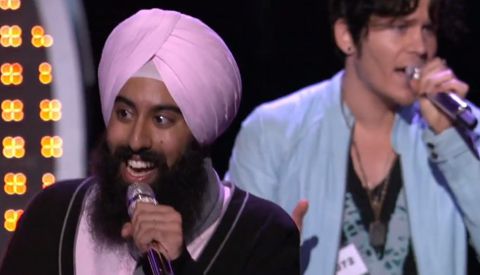 Forgotten lyrics, the bane of American Idol's Hollywood Week, reared its ugly head many times last night on Season 12's first night in Los Angeles and the group B Side wasn't immune.
The group's performers, including rumored Top 40 Gurpreet Sarin and Chris Watson, struggled with the words of Maroon 5's "Payphone" but still managed to find a way through to the next round. They should all be writing judge Nicki Minaj a nice thank-you note for championing them through that disaster, albeit a fun one.
Watch their performance of "Payphone" below for some entertaining lyrical substitutions highlighted in the subtitles then decide if you would have made the same decisions as we saw the American Idol 2013 judges reveal.