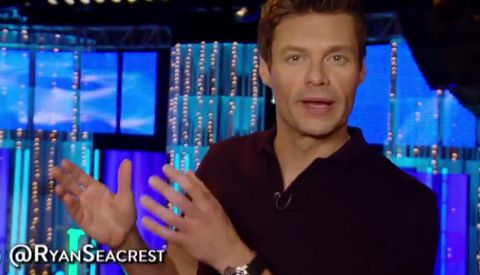 Did you miss last night's American Idol 2013 Hollywood Week episode featuring the male Hopefuls performing for a chance to move on to the Top 40? Here's your video recap of the night with commentary from the judges and host Ryan Seacrest.
The first two rounds of Hollywood involved both solo and group performances with a big twist. The groups were determined by production and cut out the inevitable drama of forming and reforming ensembles under pressure. Instead the producers decided who best fit together or at least guaranteed the most drama. That's a big change and it definitely had an impact. On the next episode we'll see the remaining boys perform solo but this time they'll have the band backing them up.
After you watch the American Idol recap video below you can check out our live blog Hollywood recap and performance video collection from the night. We'll be back tonight for more live coverage so join us then!