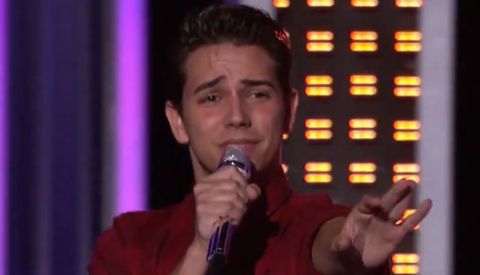 American Idol isn't anything without a little drama and last night's backstory on the group Super 55 didn't come up empty.
Breakout favorite Lazaro Arbos was joined by Josh Stephens, Scott Fleenor, and Christian Lopez for a group performance of the Beach Boys' "Wouldn't It Be Nice." Now wouldn't it be nice if all four singers in every group could be put through?
After a long night and frustrations boiling over the four guys took to the stage and gave it their all, but the judges only gave it back to two of them. Joshua and Scott were eliminated while Lazaro and Christian were sent on to the next stage of American Idol 2013.
Watch their performance below and see if you would have made the same decision as the judges did on these Idol Hopefuls.