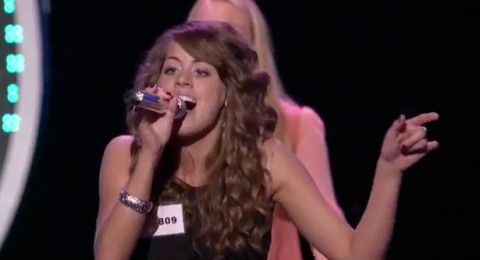 It's all about the girls this week on American Idol 2013. Last week's Hollywood Week rounds focused on the boys and this time it's the girls.
The girls are really shining so far this season and among those standing out tonight were The Misfits. Yeah, it's just a silly group round name, but the group consisted of Kez Ban, Angela Miller, Janelle Arthur and Breanna Steer and they gave us their version of "Be My Baby" by the Ronettes.
Angela and Janelle really stood out and brought the performance together. Kez was a little off. And I liked her initial audition a few weeks ago, but she's wearing on me. She's just too "interesting" for TV I think. And Breanna was way off key, but as I said, Janelle and Angela saved the whole group.
We've got their performance below, so let's take another look at and listen to The Misfits performing "Be My Baby."
What do you think of these four girls? Do any of them have what it takes to be the first female American Idol winner in five seasons?