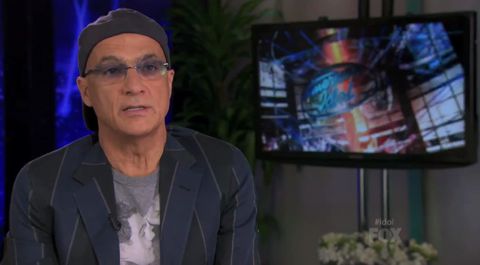 I heart Jimmy Iovine and his frank reviews of the performers. These American Idol 2013 hopefuls are so close to the finish line that one stumble could cost them dearly and he knows they need a little course correction here and there. If the judges could stop bickering and follow his lead there might be a lot more to enjoy on Season 12.
The judges outburst over Jimmy's feedback on Amber's performance was outrageous and childish. The entire panel should be ashamed of their behavior in that situation. It was embarrassing to watch and rude to Candice as she stood there waiting to discuss her performance, not the hurt feelings of Nicki and Randy.
Here are Jimmy's four individual reviews of Amber, Angie, Candice, and Kree. Watch all the videos and share your thoughts on Jimmy's feedback.
Jimmy's Thoughts on Amber Holcomb – American Idol 2013 Top 4
Jimmy's Thoughts on Angie Miller – American Idol 2013 Top 4
Jimmy's Thoughts on Candice Glover – American Idol 2013 Top 4
Jimmy's Thoughts on Kree Harrison – American Idol 2013 Top 4