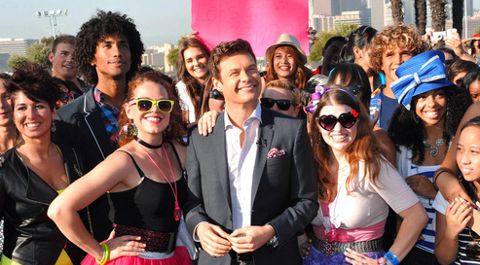 There are two stops tonight on American Idol 2013 when the judges head to San Antonio and then off to Long Beach for a two-hour episode starting at 8PM ET/PT as they begin to wrap up the remaining Season 12 auditions.
Each city so far has offered up close to forty Golden Tickets, so between these two audition cities we could see a lot of Hollywood bound talent. It'll be fun to watch tonight and see which names match up with the Top 40 spoilers list we've been sharing. There aren't many left that we haven't seen, but there are still plenty of Hopefuls we're waiting to confirm and identify.
Join us on Facebook and Twitter for more updates all season!
Are you ready for the auditions phase of American Idol to be over and watch the Hopefuls move on to Hollywood or is this your favorite part of the season?