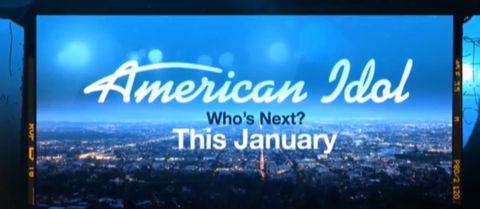 We've been updating the individual lists since The Idol Pad shared bits and pieces of the American Idol 12 spoilers for who had made it through Hollywood Week and on to the Top 40. Now that both the Top 20 boys and Top 20 girls lists are filled out we can pull them altogether here in one place.
If you'd rather be surprised next season then stop reading now. Otherwise, press on for the American Idol 2013 season spoilers.
American Idol 2013 Top 40:
Amber Holcomb [AI11 LVR]
Aubrey Cleland [AI10 HW & AI11 SFYL/GM]
Bryant Tadeo [AI11 HW]
Candice Glover [AI9 HW & AI11 LVR]
Chris Watson [AI7 HW]
Cortez Shaw [AI11 SFYL/GM]
Cristabel Clack
Curtis "C.J." Finch, Jr. [AI11 LVR]
Elijah Liu [AI11 HW]
Janelle Arthur [AI10 HW & AI11 LVR]
Jett Hermano
Johnny Keyser [AI11 LVR]
Juliana Chahayed
Kevin Harris
Mathenee Treco [AI11 LVR]
Melinda Ademi [AI10 LVR]
Nick Boddington [AI11 LVR]
Tenna Torres [AI11 LVR]
Vincent Powell [AI11 HW]
You can see in the notations after each name if they participated in a previous season and how far they made it in the process. "HW" stands for Hollywood Week and "LVR" stands for Las Vegas Round.
Now that we have a long list of names we'll take a look at what we can find on each of the singers and work our way through. It'll be fun to learn more about each of them as the Season 12 auditions begin on January 16, 2013.