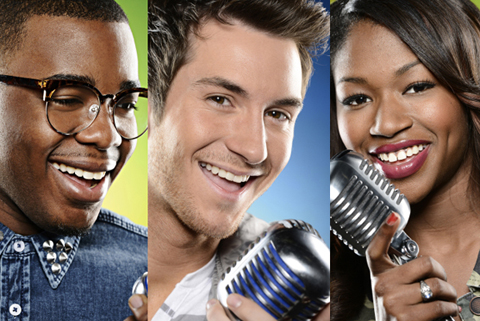 The American Idol 2013 Top 10 is really official when Fox releases the official promo gallery of the 10 hopefuls. And we've got those for you now. And they're color, fun and just great photos. Click to enlarge, of course. Enjoy!
The American Idol Top 10 takes to the stage this week to sing songs of past American Idol winners. Be sure to spend your evening with us Wednesday as we'll be covering the show live.
All images: CR: Michael Becker & Matthieu Young / FOX. Copyright: FOX.