American Idol 2014 contestant MK Nobilette made history when she became the first semi-finalist to ever publicly come out on the show. Now that she's been eliminated from the competition, we have to take a moment to reflect on what kind of a bold move that decision means for the future of LGBT contestants on reality shows like American Idol.
MK was certainly not the first, and won't be the last, gay American Idol contestant to make it past Hollywood Week. Even among this year's contestants, it was a relatively known fact that at least one of her fellow semi-finalists is openly gay in real life. Still, the San Francisco native became a hero to many for her decision to directly address the issue on national television with the American Idol judges.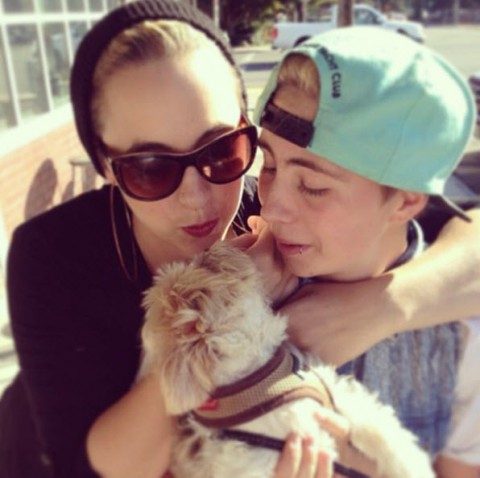 Not even Adam Lambert, whom everyone and their mother was pretty had pegged as gay, was that bold. Or, perhaps, American Idol just wasn't willing to let him speak about it back then, despite the producer's protests that they've never 'closeted' the contestants.
Many of the reactions to MK's coming out were anything but positive, however. Many viewers complained that they didn't want to hear about this kind of thing on a 'family' show, like being gay was something dirty that should be kept secret. Never mind that many of the other contestants talked about their wives, children and opposite sex significant others, which is — in essence — coming out as a heterosexual on national television.
What does MK's decision to come out on American Idol 2014 mean for future reality TV contestants? We can only hope that it will be one more little crack open of the door that will soon be wide open to everyone without having to face hate and backlash for being who they are.
Honestly, we rather hope that all this will soon be a total non-issue someday in the future. No one should have to "come out" on American Idol or any other show. A contestant should just be able to talk about their wife, husband, boyfriend, girlfriend, kids or whatever in the same casual way at any time, with the same boring video montages of their families, no matter what orientation they happen to be.