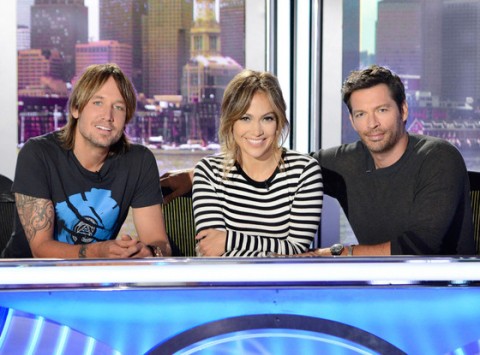 Every season people ask "How much do the American Idol judges get paid?" And the question remains one of the most popular  for American Idol 2014.
So how much do the American Idol judges make for season 13? It is reported that Jennifer Lopez makes $17.5 Million, while her fellow judges Keith Urban and Harry Connick Jr. will be bringing in $5 Million each. JLo's last American Idol salary was $15 million.
Believe it or not, JLo's salary is still half a million less than Mariah Carey's was last season. And we all know Mariah barely lifted a finger on that judging panel. Also for comparison sake, Christina Aguilera reportedly makes $12.5 million as a coach/judge on NBC's The Voice.
What do you think of the judges' salary? Is the gap between the guys and Jennifer Lopez fair? It's a good panel, for sure, but is it really worth $27.5 million total? I'm not to ally sure. What do you think? Let us know in our comments section below.