Tonight on American Idol XIII auditions continue when Jennifer Lopez, Harry Connick Jr, and Keith Urban travel to Detroit, Michigan as part of the two-hour episode starting at 8PM on FOX.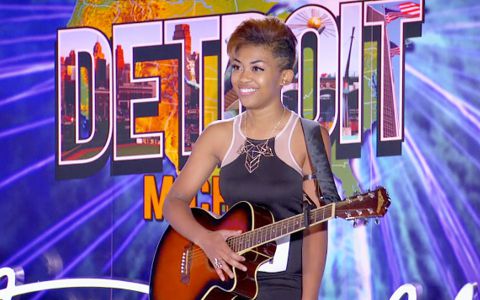 From the Detroit audition previews we've seen so far there will be a LOT of incredible talent and thanks to the premiere episodes last week I think we can expect to see most of the time spent on the well qualified rather than the disasters.
click thumbnails for full view
Tonight's American Idol will run a full two hours, but according to this week's schedule tomorrow's trip to Atlanta will be just an hour. We'll be here live blogging the whole event so check in with us for highlights and performance reviews.
It's nearly time to find out who has what it takes to move on to Hollywood and beyond that to Season 13's Top 31! Watch the preview video below for tonight's talent like Bryan Watt from Georgia who is auditioning with his last chance to make it.
American Idol Auditions – Detroit Preview: