A large majority of the American Idol spoilers promos for season 13 so far have been focused on the contestants. We are happy the producers are putting a spotlight on the talent for 2014, but we do want to see some spoilers footage of the new American idol judges!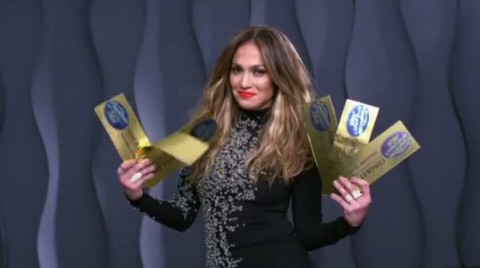 Happily in one of the new
American idol season 13
promos, we get a lot of fun action from the judges fooling around behind the scenes. Once again it looks like
American idol 2014
judges
Jennifer Lopez
,
Harry Connick Jr.
and
Keith Urban
are having a grand time and have great chemistry together. We love seeing them smiling and joking around like the best of friends. Plus, let's face it, it's a very good looking panel of judges to enjoy this season!
This January, get ready to experience
American Idol 2014
like you've never have before! It's a new day, a new season, and a new chance to witness the search for a superstar! Are you ready for
American Idol
season 13? We can't wait for the fun to begin!