Who will follow in the golden footsteps of music superstars Kelly Clarkson, Carrie Underwood, Jennifer Hudson and Phillip Phillips as the next American Idol 2014 winner? Television's still number one musical reality TV competition is going back to basics for season 13. The producers are finally putting the focus where it truly belongs once again — on the talent!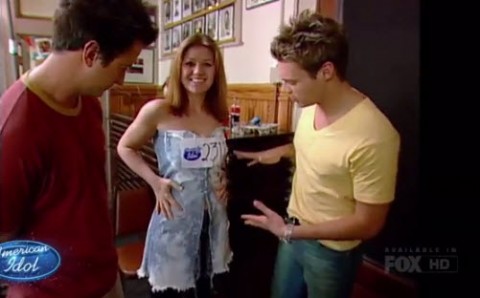 American idol season 13 producers want you to remember this is the show that gave us original American Idol winner Kelly Clarkson, who is still pumping out huge hits worldwide many years later. They also want us to take note of the massive success of American Idol alumni like Carrie Underwood, Jennifer Hudson, Chris Daughtry, and Phillip Phillips. It's really all about the talent and that's what the newest American Idol spoilers promo for the new season is all about.
We love shows like The Voice and The X Factor for the same reasons that we love American Idol. All of these shows give talented artists the chance to be discovered and embraced by fans around the world that may not have otherwise ever gotten a real break. However, there is no denying that American Idol is still the show that produces the most superstars that go on to become true musical icons.
We're very hopeful about the next season of American Idol 2014 premiering in January. We can't wait to see if the returned focus on the contestants rather than all the hype and judges will give us some seriously amazing talent for season 13.