It's Rush Week on American Idol 2014 with three episodes this week when Idol kicks off its week one day early with a Tuesday night show.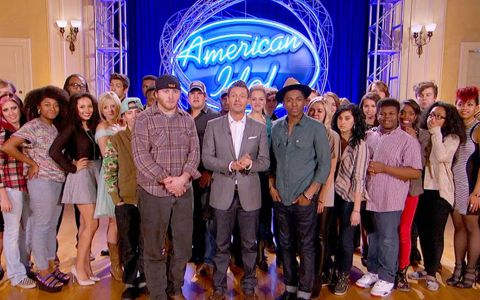 Starting Tuesday, February 18th at 8PM ET/PT on FOX the season's Top 30 contestants will be competing for your votes and the judges' support to move on to become finalists.
First we'll watch the Top 15 girls perform during Tuesday's show and then the Top 15 guys on Wednesday's episode. That also means we'll find out more about the battle between Ben Briley and Neco Starr for the coveted last seat in the Top 30.
Also part of these first two nights we'll welcome the return of three Idol alums: Randy Jackson, Adam Lambert, and Chris Daughtery! Randy will be here in his new role as a mentor and guide while Adam and Chris will also mentor the Hopefuls as they prepare for their first live show.
Then on Thursday night the first live elimination and American Idol results show will air at 8PM ET/PT for a one-hour episode. Looks like the 30-minute result shows will be later in the season.
Are you ready for the real heart of American Idol to get started? We are!
Be sure to join us on Facebook & Twitter for the latest Idol updates!
click images to see full-size