If you think you may have heard of American Idol 2014 contestant Neco Starr before, you are probably right. Neco, whose real name is Deneco Pittman, was a contestant on American Idol season 11 and made it all the way to the Top 42 before being cut. Back then, judge Jennifer Lopez said the young singer needed more time to mature. Has Neco finally matured enough as a performer to make it all the way to the live rounds this season? We'll let you be the judge.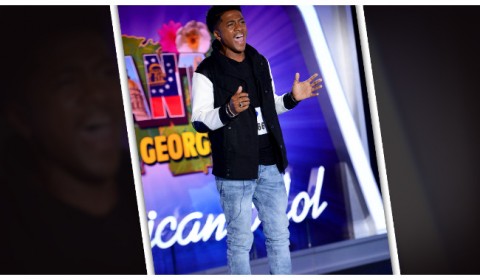 American Idol  Audition Video:
Background:
Neco, now 21, hails from Fairburn, Georgia and auditioned this season in Atlanta. In a post to his Facebook page, Neco said he believes "in great entertainment and most importantly I believe in providing the world with inspiration through what I do… I was born to do this called music and I hope somewhere along the way you can experience a piece if [sic] my heart."
Back again this season to try out for the American Idol crown once more, Neco apparently really does believe in the favorite quotation he has posted on Facebook: "Everything happens for a reason… so does nothing." Neco says on his feed that he worked at Wendy Taylor Music at some point, but we're not sure exactly what that entails as Wendy Taylor appears to be an indie burlesque musician.
Among his musical likes, Neco lists Rihanna, Usher, Michael Jackson, Justin Bieber, Ne-Yo, and former American idol winner Phillip Phillips. Speaking of which, that's Neco singing with Phillip, Hee Jun Han, and Jairon Jackson in season 11 above!
Several of these musical icons also appear on his "inspirational people" list, along with more artists such as Lady Gaga, Bruno Mars, and the Backstreet Boys. Outside of the music world, Neco Starr enjoys dancing, drawing, movies like Wanted and Hocus Pocus, and TV shows like The Game and Family Guy.
Neco is a songwriter as well as a singer, and we think he's pretty good behind the pen as well as behind the mic. Check out one of his original songs below, and you can listen to more of Neco on his YouTube channel.