American Idol 2014 finalist Ben Briley was one of our country singers on season 13, although he seemed to have a wide range of musical interests. Most of the videos we found of him from the past, and many of his performances on season 13 gave off a definite country vibe. However, we seemed to happy to venture off into other styles as well. In addition to having a nice voice, Ben also plays a mean guitar, and plays the piano as well.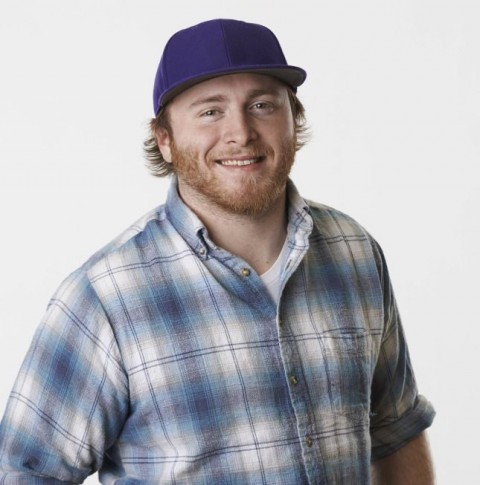 Facebook | Twitter | YouTube | Fan Page | Idol Fan Page
Ben Briley American Idol Performances
Season 13 Audition:
Road to Hollywood:
Hollywood Week Group Round:
Hollywood Week Final Judgement:
Semifinals Rush Week:
Top 31 This is Real Profile:
Top 13 Interview:
Top 13 Performance:
Top 12 Performance:
The Top 11 'Audition' For Ben Briley
Top 11 Performance:
Top 11 Results Elimination:
Ben Briley Background
 Ben Briley, who listings himself as a singer/songwriter/public relations professional on his LinkedIn profile, hails from Gallatin, TN, which is quite the small town if you've ever had occasion to drive through it. Oddly enough, we have. It is a very quintessential Southern country town in our opinion. Thus, we just aren't all that surprised that Ben has several photos of cars in his Facebook profile feed. (The author is from the South, we have pictures of cars too…) Oh, and he also has an image of one of those "Keep Calm" things going around. His says "Keep Calm and Sing Rocky Top."
In addition to pics of cars, Middle Tennessee State University graduate Ben Briley also has photos of himself with his beautiful wife, including an adorable wedding photo with him sporting an orange tie and purple handkerchief in his suit pocket. Now that's quite the color scheme!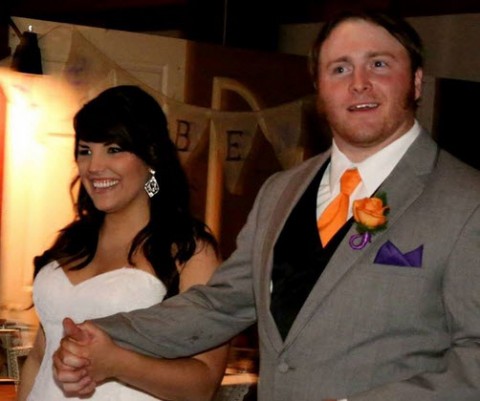 We are wondering if the orange represented the Tennessee Volunteers football team, since Ben seems to have quite a lot of their paraphernalia in the background of some of his videos. We do know Ben is apparently also quite the Kansas City Chiefs fan, well, as long as they are former Vols anyway, listing Eric Berry and Tyler Bray of the Kansas City Chiefs as athletes he likes on Facebook. However, he's not really pleased with the Tennessee Titans lately, stating that he'd "rather spend a week in a poorly-run nursing home than watch the Titans play another minute of football."
Ben, who seems to have most recently worked as a "sales and product specialist" at Lumber Liquidators, apparently enjoys having good times with his buddies in a very Southern fashion. Case in point? A status update he posted about how he "just got drug round our apt complex via Tony's truck, a rope, and a trash can lid. Awesomeness ensued." All in all, Ben seems like your friendly good ole boy next door.
We particularly enjoyed a list he made of things to tell his future children about how life was when he grew up, including that "God was 1st in every family around, family was second, football was 3rd" and "Michael Jackson was a black man." Yeah, Ben is not so politically correct, as we also note from a comment he made about something he disliked "being gay."
As for his music, Ben has a YouTube page with a variety of videos of himself performing everything from "Georgia on My Mind" to and "Elton John Medley." Like we noted earlier, he seems to love his country music, but sometimes likes to get a bit out of the box as well.
Watch more of Ben on his YouTube channel.